Starting the Launcher
The Launcher is a utility that you can set up to start programs and settings. The Launcher allows for convenient touch-screen operation by displaying icons for registered various settings.
You can start the Launcher from the shortcut icon on the desktop.

Launcher top screen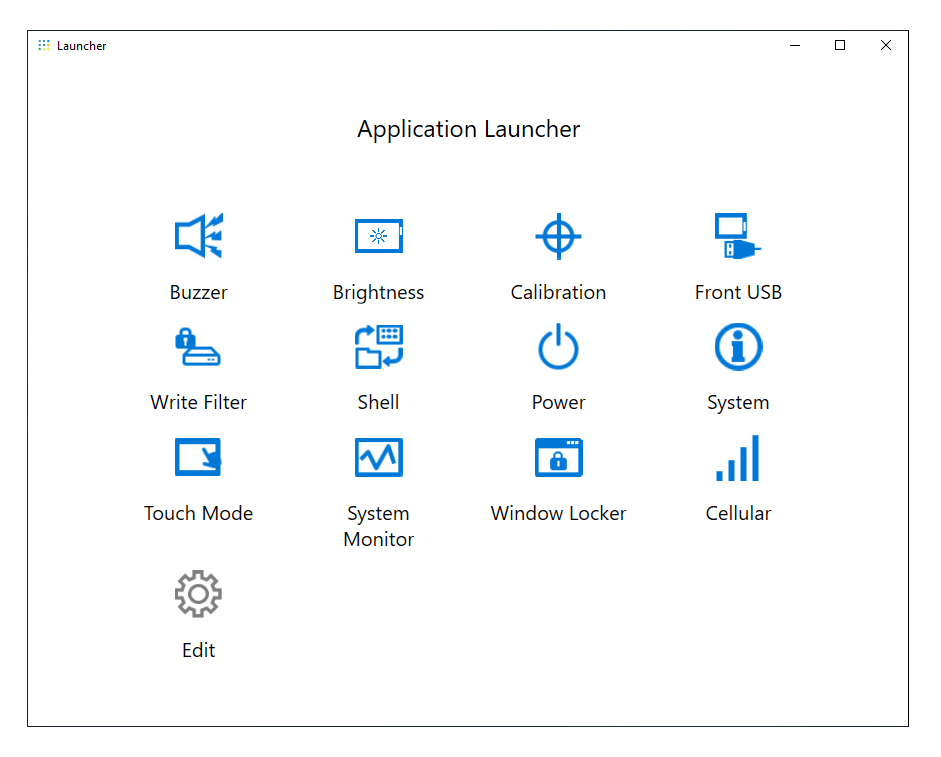 NOTE:
To customize the Launcher, refer to Edit .

Download the latest version of the PS6000 and FP6000 Series Utility from the following URL to keep the Launcher up to date.
https://www.pro-face.com/trans/en/manual/1085.html

When the Launcher is already installed, it is overwritten. If you used Edit to customize the Launcher, customize again.