This is a sample of a stopwatch to measure up to 60 minutes in 1/100 second. 3 modes of lap time, split time, and elapsed time can be displayed as well as commercial stopwatches.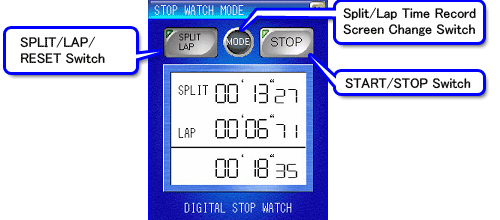 Feature
*
Up to 5 of lap times and split times each can be recorded and displayed on different screens.
*
It is useful for timing the repeated work and debugging.

* Only GP3000 series support this functionality.
* Software GP-Pro EX Ver. 1.10 or later is required.


---
Download a sample program file and detailed description.