Caution
When linking to the PDF file from Internet Explorer using Windows XP Service Pack 2 or later, a message displays on the Information Bar. To open the PDF manual, click the message displayed on the Information Bar, and then select [Download File].


How To Use This Manual
Structure
The GP-Pro EX manual is mainly as follows.

Manual Name
Contents
Reference Manual
Manual that describes GP-Pro EX operations and details about each feature.
Maintenance/Troubleshooting Guide
Manual that describes errors that occur while using GP-Pro EX and how to troubleshoot them.
Hardware Manual
Manual that describes hardware specifications and the installation process for display units.
Device/PLC Manual
Manual that describes how to connect the GP to devices/PLCs from various manufacturers.
Chapter Structure
| | |
| --- | --- |
| | Each chapter in the Reference Manual is structured as below. |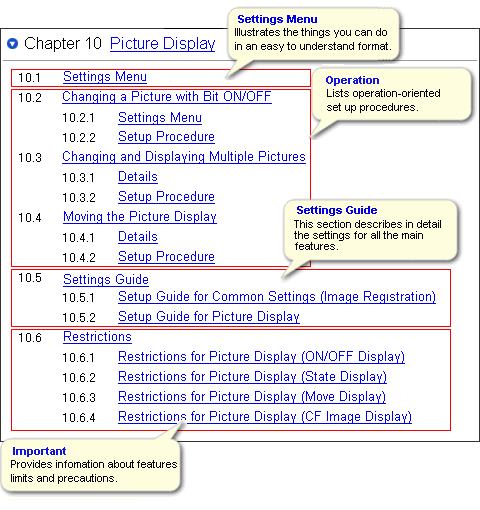 How to Use the Reference Manual